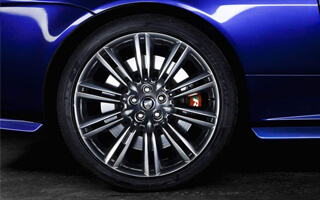 In years gone by, all cars were taken into traditional body repair shops, regardless of how minor the damage. Often, the car would be in the repair shop for a number of days.
Small Medium Area Repair Technique (SMART) repairs focus on repairing the localised area of car vehicle bodywork damage, rather than the whole panel. Using specialist technology and materials, we can restore the area to as good as new in a matter of hours, potentially saving you a lot of money in the process.
People are often surprised at the scale of work that can be completed by a SMART repair technician, such as:
Alloy wheel refurbishment

Bumper scuffs

Wheel arch scuffs

Surface scratches

Deep scratches

Minor dents
The British Vehicle Rental and Leasing Association (BVRLA) recommend such repairs in their Fair Wear and Tear guidelines, therefore SMART repairs are ideal for lease cars that are due to be returned.